Mission
What and who are Around The Block?
 
Al Doblar La Esquina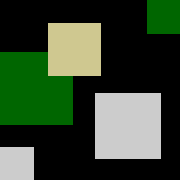 Around The Block   
We believe that arts, technology, and the health of urban communities are strongly interdependent.  Our programs – workgroups, classes, exhibits and theatrical performances – are based on community participation.
In the heart of New York City neighborhoods, we develop artistic expression and technological skills.  We welcome participants from all backgrounds, without preconditions on levels of expertise.
Around The Block
, a 501 (c)(3) not-for-profit organization, cultivates urban community participation in arts and technologies, with a focus on the New York City area. We welcome people of all backgrounds and levels of expertise to our activities, which include workgroups, performances, and exhibits. Membership in
Around The Block
is
not
required in order to participate in most ATB activities (and in particular those held at branches of the New York Public Library). Nevertheless, we are grateful to the individuals and organizations who have contributed so generously to our cause. Membership dues and contributions are tax-deductible.
Contribute
Unless otherwise specified, admission is free to all events.